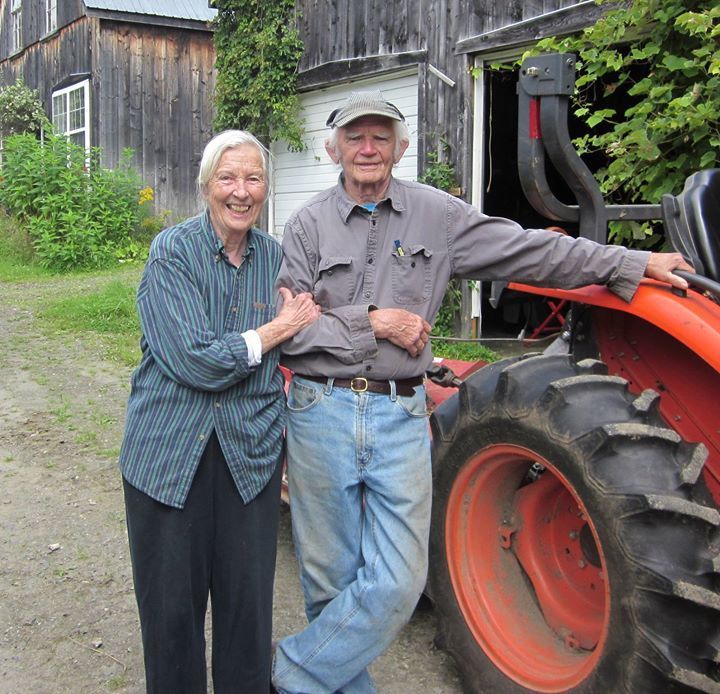 Bill Blachly and Ann O'Brian, Founders
Vermont Theatre Festival
2024 Season
 
The Mikado
Gilbert sets the scene of his opera in a fictitious Japan that looks a lot like the real 19th century England he never tired lampooning. Koko, the Lord High Extortioner of Titti Poo, must chop off the head of someone before the Emperor arrives today! But who? Fortunately Sullivan's music treats the occasion as a jolly romp and all ends happily.

Not about Heroes
Noted poet Siegfried Sassoon's gallantry in battle during World War I was matched only by his unflinching bravery in writing a statement defying the morality of war, which he defiantly sent to his commanding officers. In the ensuing aftermath, his friend Robert Graves convinced him to spend time in Craiglockhart Hospital for soldiers in Scotland, in order to spare him court martial, and shaming, inevitable scandal. But Sassoon's case would have doubtless, been a difficult one to judge, in that he had already won the Military Cross for performing daring combative feats following the death of his brother, at Gallipolis, and, that of his youthful, fellow officer in No Man's Land.
It was in Craiglockhart Hospital, that Sassoon met young, traumatised Wilfred Owen, just as the days were approaching when the reality that untold numbers of soldiers had suffered from shellshock during the great conflict became an accepted fact of life. Though Owen had entertained thoughts of becoming a poet prior to his hospital stay, it was there, with the encouragement of his new friend and mentor, Sassoon, that his poetry began to take shape and he gained the confidence needed to write the lines that would one day make him immortal.
A Month in the Country
Ivan Trageniev wrote one play. It was panned by the criitics. He never wrote another. And yet this play is one of the greatest of Russian literature and a model for Chekhov. Turgenev's comedy has often been called Chekhovian, even though it preceded Chekhov's mature work by more than forty years. The happiest irony surrounding the play's survival is that its ultimate success was due more than anything to the popularity of Chekhov's work and the kind of ensemble playing which Stanislavsky fostered at the Moscow Art Theatre. It was his production in 1909, when he played the role of Rakitin, that finally demonstrated the true brilliance of Turgenev's long-neglected play.[3]
The Tempest
After the first scene of Shakespeare's comedy, which takes place on a ship at sea during a tempest, the rest of the story is set on a remote island, where Prospero, a complex and contradictory character, lives with his daughter Miranda, and his two servants: Caliban, a savage monster figure, and Ariel, an airy spirit. The play contains music and songs that evoke the spirit of enchantment on the island. It explores many themes, including magic, betrayal, revenge, and family. In Act IV, a wedding masque serves as a play-within-a-play, and contributes spectacle, allegory, and elevated language.
A Doll's House
The play concerns the fate of a married woman, who at the time in Norway lacked reasonable opportunities for self-fulfillment in a male-dominated world, despite the fact that Ibsen denied it was his intent to write a feminist play. It was a great sensation at the time and caused a "storm of outraged controversy" that went beyond the theatre to the world of newspapers and society.
In 2006, the centennial of Ibsen's death, A Doll's House held the distinction of being the world's most-performed play that year.
Nora, who has lived a typical middle-class married woman's life with a husband, children, and home is forced to examine her life. She opts to leave it all and live her own life. But what does that mean? The famous closing of the door scene is not a bang of freedom, but gentel move toward a very unknown future. Where will she go? How will surive? Can she be seperated from her children and a loving husband?
unadilla@pshift.com
Curtain Time
Tickets:
Adults $30, Children 12 and under $15.
Cash or checks
No credit cards
Reservations and Information:
802-456-8968  or at
unadilla@pshift.com
501 Blachly Road
Marshfield Vermont 05658
© 2023 Vermont Theatre Festival • Built with GeneratePress
Tickets:
Adults $25, Children 12 and under $15.
Cash or checks
No credit cards
Reservations and Information: 
---
802-456-8968

  or at
unadilla@pshift.com
501 Blachly Road
Marshfield Vermont 05658