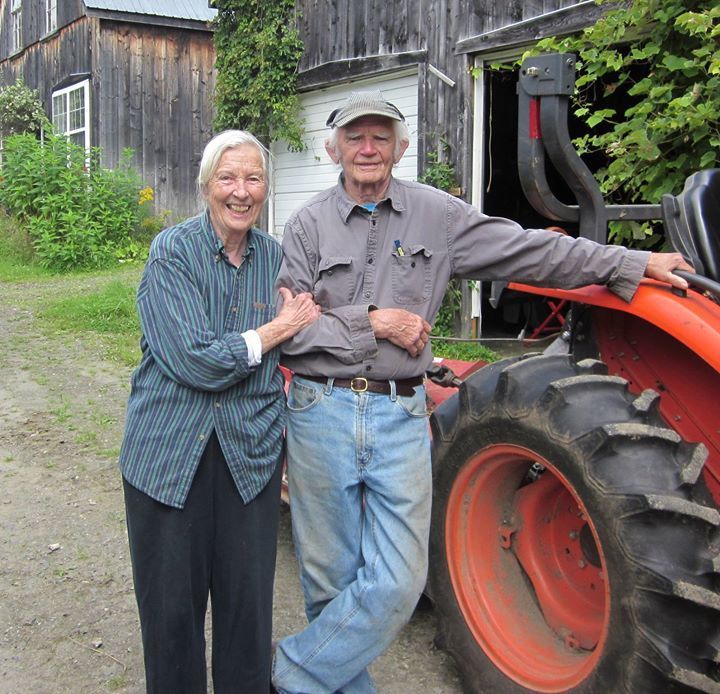 William Blachly and Ann O'Brien Founders
Annuit Coeptis
2019
Season
At the Unadilla Theatre
Pirates of Penzance 
The Father 
Mondays at the Movies
At the Festival Theatre
The Cherry Orchard
The Belle of Amherst
When Strangers Meet 
The theatres are a few yards from each other.
Scroll down for more information and schedule of plays.
Pirates of Penzance
by
W.S. Gilbert and Arthur Sullivan
The grand masters of melody and comedy! Brilliant music and witty dialog. "Pirates" is their masterpiece!
The Cherry Orchard
by
Anton Chekhov
Madame Ranevskaya is a spoiled aging aristocratic lady, who returns from a trip to Paris to face the loss of her magnificent Cherry Orchard estate after a default on the mortgage. In denial, she continues living in the past, deluding herself and her family, while the beautiful cherry trees are being axed down by the re-possessor Lopakhin, her former serf, who has his own agenda.
Beneath the imperishable beauty of Chekhov's play, are intimations of revolutionary upheaval.
The Father
by
Florian Zeller
The Moliere Prize for France's best play, The Father makes us see things as if through the confused eyes of Andre, as he struggles to make sense of a progressively befuddling world. Sound grim? It's not. It's a play that constantly confounds expectations and works almost like a thriller, with a sinister Pinteresque edge, as complete strangers keep on turning up in Andre's flat.
The Belle of Amherst
by
William Luce
Unadilla Theater has graciously offered GAAR/The Mirror Theater an initial Residency for a new relationship. As a Special Event, The Tony Award winning Belle of Amherst by William Luce will come to the Festival Theater for four performances only, August 8 to 11. Belle of Amherst is about Emily Dickinson and will star Tony-Nominee (Jane Eyre) Marla Schaffel, GAAR's Artist in Residence. The play will be directed by Sabra Jones, GAAR/The Mirror's Artistic Director, herself a Fichandler Award nominee, whose work has also received a Tony nomination.
This humorous and lyric play, crafted from diary entries, letters, and poems by Emily Dickinson, is a spellbinding and personal look at the life of one of America's greatest poets, a vision that is ultimately touching and uplifting.
When Strangers Meet
When strangers, who are all playwrights, meet exciting things happen on stage!
Mondays at the Movies
with
Rick Winston
July 8 – "Film Comedies with a Conscience"
August 12 – "Movie Musicals: Pleasures and Delights"
Admission by Donation
<<
Jun 2019
>>
Sun
Mon
Tue
Wed
Thu
Fri
Sat
26
27
28
29
30
31
1
2
3
4
5
6
7
8
9
10
11
12
13
14
15
16
17
18
19
20
21
22
23
24
25
26
27
28
29
30
1
2
3
4
5
6
Babes-in-arms cannot be admitted.
Curtain Time
7:30
Sharp 
Except 2:PM August 4th
Late comers will be admitted only at intermission.
Tickets:
Adults $25, Children 12 and under $10.
Reservations and Information: 802-456-8968 or at
unadilla@pshift.com
501 Blachly Road
Marshfield Vermont 05658
Directions:
From Montpelier: take Rt 2 East to East Montpelier and thence North on Rt 14 to North Montpelier. One mile North of North Montpelier turn right on Max L. Gray Road and follow it for 5 miles to the theatre.
From St Johnsbury: Go to Marshfield Villege on Rt 2 West. In Marshfield Village turn right on Creamery St (sign: East Calais ) Go up hill bearing left onto the Calais Road. At third 4 corners turn right on East Hill Road. Follow to Blachly Road and the theatre.